Before starting to work with Go! Youth Trust, Harvey was angry, depressed, and couldn't concentrate in school.
This seeped into home life, with his Mum describing his anger as a volcano exploding through the door after school.
He refused to speak to his teachers about his problems and his feelings. If there was a fight in school, he would hide his emotions until he got home where he regularly kicked doors, punched walls, and threw things. It was difficult for his mum, Lorraine, to see Harvey struggling to control his anger.
Thankfully, Harvey started to meet with Penny who is on Go! Youth Trust's dedicated volunteer mentors as part of our bespoke one-to-one intervention programme is delivered in schools and communities throughout Central Scotland.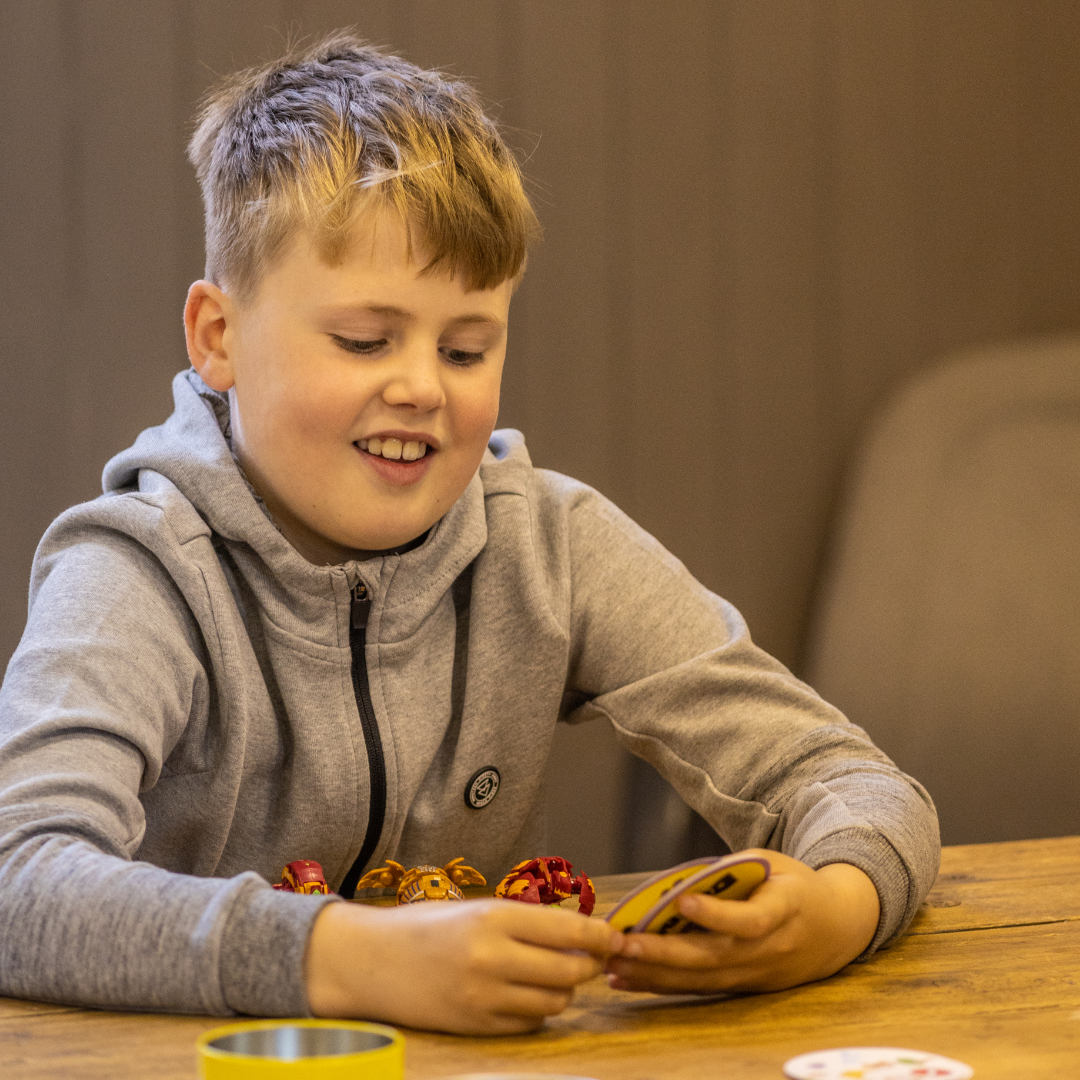 "I was excited to start the mentoring, as I would actually have a friend to talk to. When I first met Penny, she was really sweet and kind to me."  Harvey, 10
Penny and Harvey met each school week for a year, playing games, doing crafts, and chatting about different strategies to use when he struggled. Penny was someone Harvey could talk to who wasn't his teacher or mum, and he looked forward to each session.
Since the mentoring, Harvey says, "I haven't been so sad. She made me happier and life at school was happier. The mentoring made me feel less depressed so when I went back to class, I felt good. She taught me different ways to concentrate."

Lorraine also sees a difference in Harvey when managing his emotions. She described, "He is a lot calmer. He still has his outbursts but having Penny to speak to helped deal with his emotions."
Penny became Harvey's go-to person in school when he didn't feel he had anyone else. Harvey could speak openly to Penny, knowing she was there to listen and help him process. Lorraine feels it made Harvey more confident and gave him a friend when he was feeling lonely. "I think teachers teach, parents parent then you have the mentor who is there to support and be a friend. That is what Penny was", Lorraine explained.
Meeting with Penny changed his perspective and gave him the support he needed to succeed. He is now happier in class and able to deal with his emotions at home. To anyone who is considering making a referral, Lorraine feels it is a no-brainer, "if a child needs any support or help, they are going to benefit from it, even if it is just a friend."   Go! Youth Trust gives the young person time and space to work through issues outside the classroom.
When asked to describe Penny in a sentence, Harvey said that Penny was "the best person I've ever met except my mum, because she helped me a lot." 
Every year Go! Youth Trust volunteers mentor dozens of young people who need someone to take the time to get to know them and listen to them.  If you would like to find out how you can make an impact in a young person's life get in touch with us today!